Because love for all animals is the common denominator among our staff at PPEAH, we care deeply about every single patient that comes through our doors. That makes us all feel like we have the best jobs in the world, and we are honored to be a part of every pet's life.
In addition to seeing and treating pets in person throughout the year, we are pleased to offer our ever-growing community of pet owners information by way of our pet care blogs. Every month we brainstorm topics that aim to address the various concerns or questions facing pet owners today. Thank you for reading our monthly pet care blogs!
The Top 5 Pet Care Blogs of the Year
It's always fun to look back at the year as it ends. We recognize our triumphs, yes, but more importantly, we examine what challenged us and how we can make steps toward achieving more balance in the new year. For us, reflecting on the top 5 pet care blogs from the Paws Blawg is fascinating because it gives us insight into what truly resonated with our readers.
Thanks again for reading; here are the Top 5 Pet Care Blogs from Paws, Purrs, and Exotics Animal Hospital:
#5: One Step Further: Dog DNA Testing & How It Can Help You Care for Your Pet
It seems like everyone is testing their DNA nowadays. While sending in that saliva swab and finding out what surprises lurk in your ancestry, how accurate are they really? And do the results have any implications on your medical future? While we can't speak to these questions for people, Paws, Purrs & Exotics Animal Hospital can help you decipher those mysterious dog DNA testing results. We also know that what lies in the results can have real implications for your pet! Keep reading…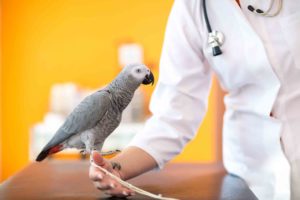 #4: Your Guide to Pocket Pets 101
It is no secret that at Paws, Purrs & Exotics Animal Hospital, we can't get enough of pocket pets! These pint-sized, adorable mammals are a lot of fun to own. If you have never had one before, it isn't too hard. And, the rewards are great! Read on to learn about the basics when it comes to pocket pets. Read more…
#3: Flying with a Pet? Check Out the New Airline Restrictions First
It wasn't too long ago that an airplane trip meant saying goodbye to your four-legged companion. In today's world, however, pets seem to be inching ever closer to becoming full-fledged members of human society. Even flying with a pet is now more common than ever. Read on!

#2: The Ultimate Guide to Avian Wellness
Just like any other animal, a bird needs regular wellness checks to ensure the animal is in optimal health. Too many pet owners wait until their feathered friend is ill to seek help, however, but just as with other species, proactive care is essential to a healthy bird. Continue reading…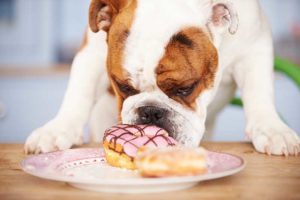 #1: The "C" Word: What You Need to Know About Pet Cancer
Cancer is never a diagnosis any of us want to receive, and the same goes for pet cancer. Unfortunately, 47% of dogs and 32% of cats over the age of 10 will succumb to this disease. Pet cancer is much more common these days, partially because our pets are living longer lives. Read more…

Happy New Year!
Your Alexandria, Virginia animal hospital is delighted to help you and your pet achieve lasting health and wellness in 2019. Please let us know how we may be of service to you. Until then, have a safe and happy new year from all your friends at PPEAH!